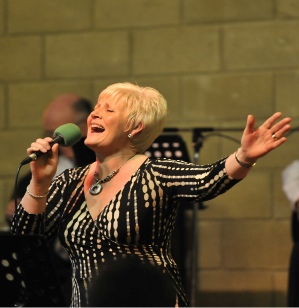 We believe that the church should be involved in public evangelism when and where possible.
This may take the form of organised church activities like street evangelism, door to door evangelism, personal one to one evangelism with family, friends and work colleagues.
The focus of every church department should be evangelism based as a positive response to go and make Disciples.
We respond to this challenge by organising our talents, manpower and skills to our best advantage through each church activity and through every age group.
The following is a summary of our current church outreach activities.
Our dedicated team of Christian youth leaders are constantly working to bring children and teens from age 5 to secondary school age to a greater understanding of the Christian message through fun activities.
In our youth club where an epilogue is presented using relevant topics related to bible truth. A youth fellowship is also in place to encourage young Christians in their personal walk of faith.
We also provide facilities for children and teens to follow a bible based curriculum using nationally recognised teaching resources.The teaching staff are all born again Christians
Sunday School & Bible Class
The Church of God Newtownards also has a great desire to see the work of the Lord prosper in other parts of the world.
Where we cannot go ourselves, we regularly support the work of God across the world with financial gifts, clothing and provisions of food and livestock to enhance the quality of life for local tribes.
To date we have been able to support the work of God in countries like, Burkina Faso, Uganda, Kenya, Bangladesh and South Africa.
Money is raised by our own congregation through weekly giving, fundraising and special missionary gifts.
The offerings collected in our mid week prayer meeting is dedicated to missionary outreach.
International Ministry Support
Since our church opened in Newtownards, we have endeavoured to reach out to the community with gospel literature, to broadcast the good news of salvation, and share the common faith of all believers.
It is our great pleasure to openly testify in the name of our great Saviour Jesus Christ.
We want to extend an invitation and warm welcome to the whole community to our church services, regardless of religious background or ethnic origin.
Our outreach teams over the years have contacted every household in the town with gospel literature. We also periodically advertise in the local press when special events, guest speakers, or missions are being conducted.
Door to Door & Local Press